This store requires javascript to be enabled for some features to work correctly.
Solomon Street believes that we each have a responsibility to be the best we can, treat the earth and others with love and respect, and this applies to our business practices too.
Our number one priority is transparency. we believe the customer should know at every stage, what their purchase is made from, who its made by, and what affect it has on the environment, and how best to responsibly care for your clothing, and repurpose when the time comes.
We will always provide all the information we have about every stage of our production to the best of our knowledge, we promise to always search for more information, higher standards and drive innovation.
Read on about how we apply our values to our business...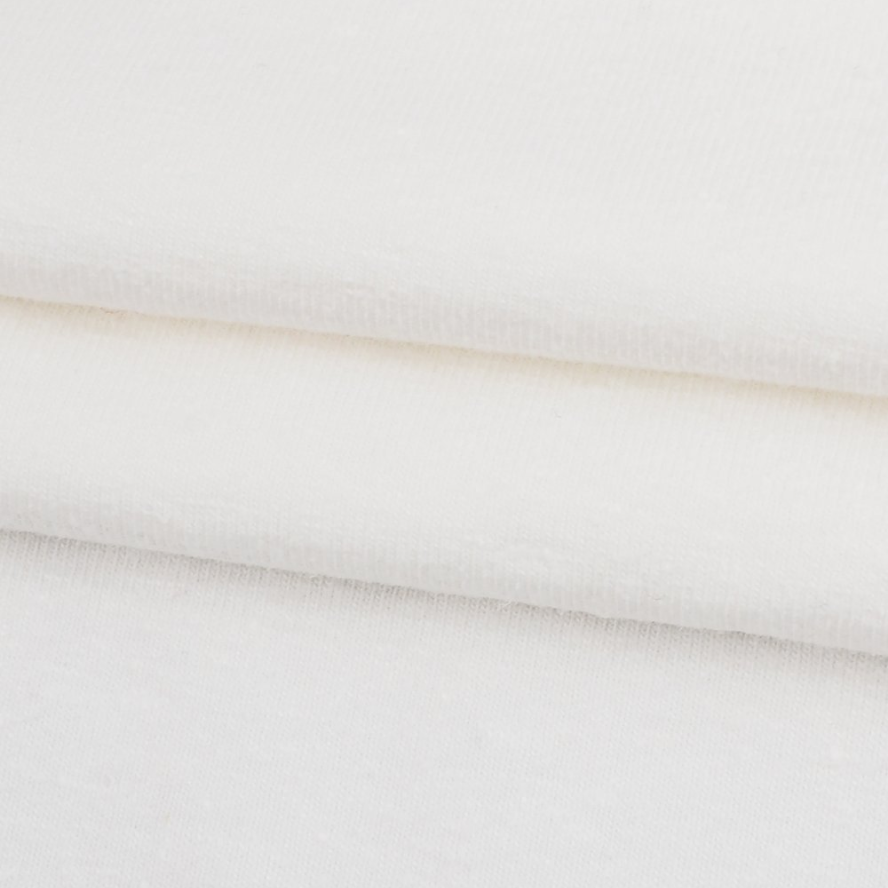 Fabric
Our hemp and organic cotton fabric We love that our manufacturer takes sustainability so seriously, they have implemented clean energy across all of their offices and factories. Their roof is covered with solar panels that power their knitting machines. We like to think of the little golden rays of sun happily being woven into our beautiful fabric ☀️

Also woven into our fabric is love and happiness as our knitting factory is a member of Amfori BSCI.The Business Social Compliance Initiative means that they are frequently audited to make sure they are consistently improving the social performance in their supply chain.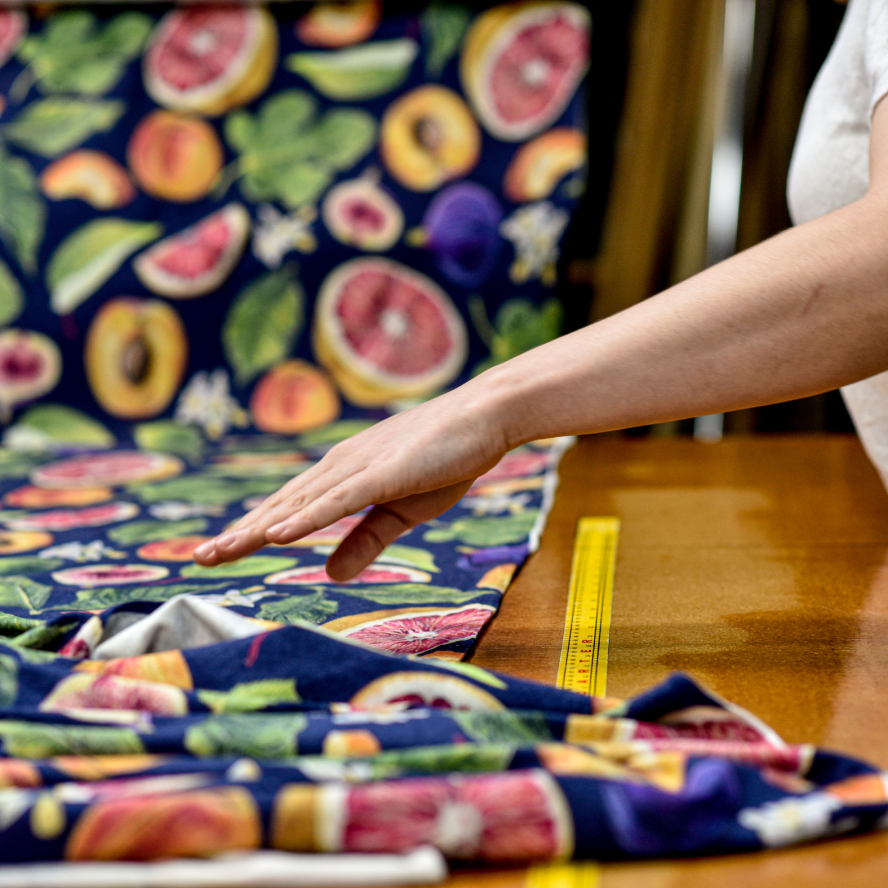 Fabric Printing
Our fabric is all printed digitally, which means there is no runoff which is inevitable for most other printing methods and dye methods. Often this dye pollutes waterways and affects ecosystems negatively 🐢 digital printing is not something usually found on natural jersey and something we our quite proud of being able to offer our customers. This printing method is also zero waste as the only dye used is what ends up on the fabric.
All our inks are OEKO-TEX100 certified which means they don't contain any chemicals that will harm the planet or people who use them! 🌏🤝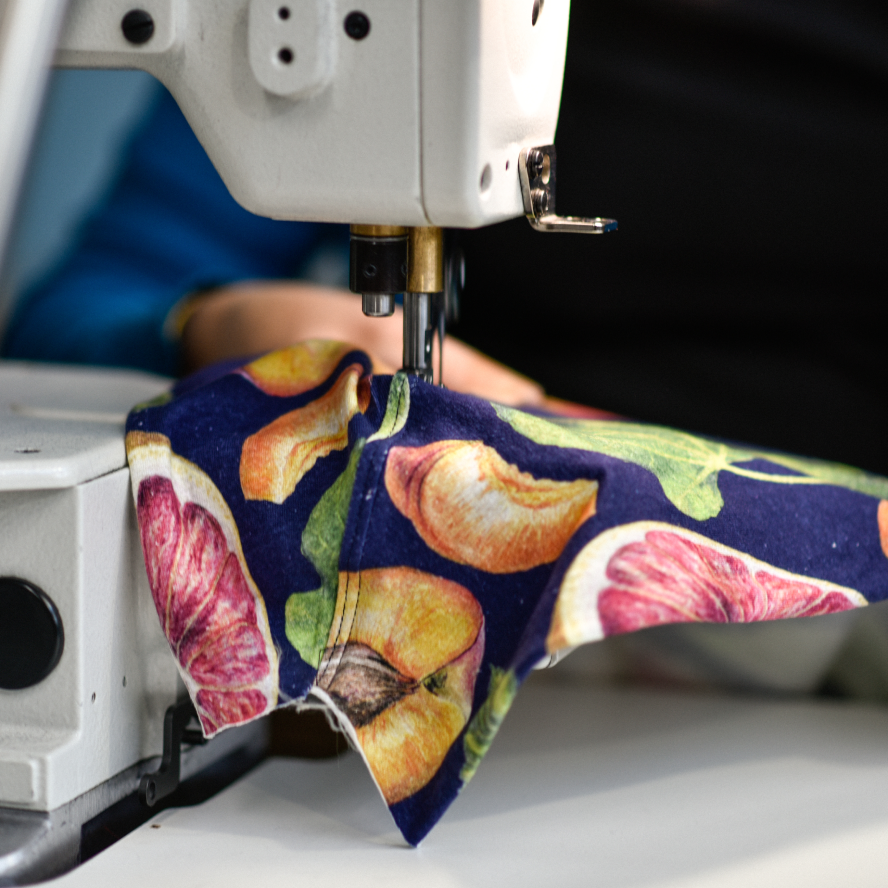 Cut + Sew
Our clothing is cut and sewn together ethically by our manufacturing partners in Dhaka, Bangladesh. We love that they work to create a high standard of working conditions for their employees, they even offer onsite childcare, as well as a doctor. To support their ethics, they are certified through Worldwide Responsible Accredited Production. WRAP is the world's largest factory-based certification programme for manufacturers of sewn products. The WRAP programme certifies facilities for compliance with the 12 WRAP Principles which assure safe, legal and ethical manufacturing processes.
They are also heroes with sustainability having recently achieved LEED Platinum certification, ranking in the top 10 internationally for Leadership in Energy and Environmental Design for their factories, through the united states green building council.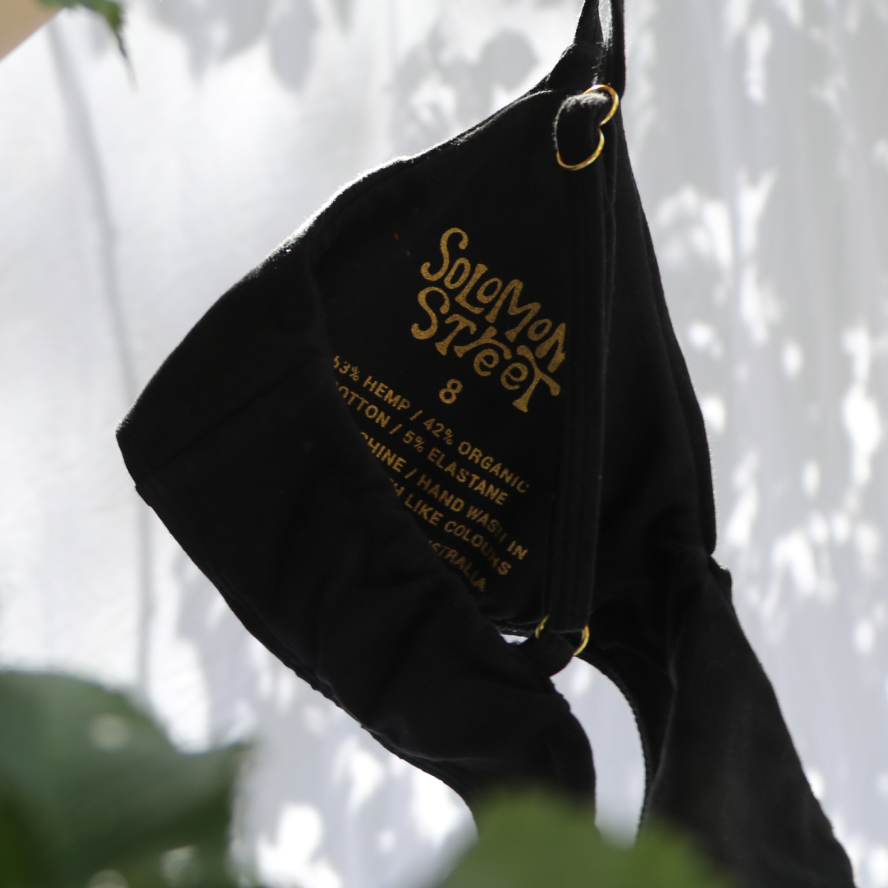 Labels
We don't use fabric labels. Labels are one of those pretty hard to know what fabric they are made from, and hard to recycle things. it's just another fabric to worry about, and we don't see the point! we already use one great fabric, so why complicate it? Our labels are printed directly onto the inside of our clothes. It tells you what you need to know, and looks a bit pretty.
ooh ✨ shiny ✨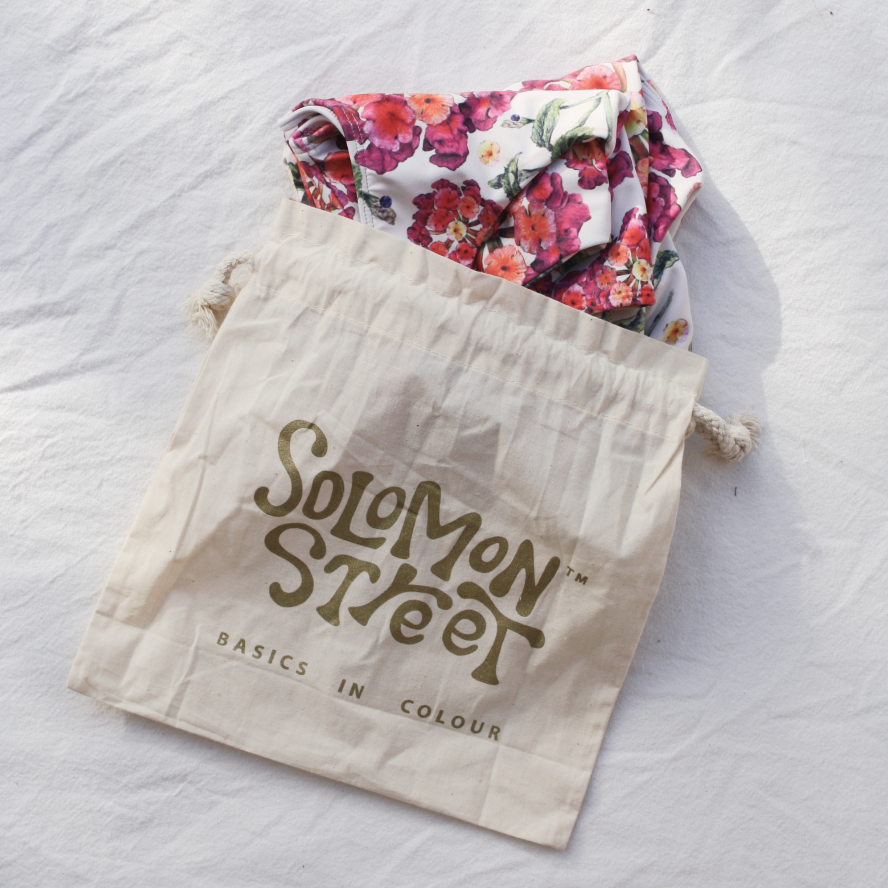 Packaging + Shipping
All our packaging is compostable or re-useable. Everything. Full Stop. ⁠ ⁠
We package your colourful clothes into a re-useable organic cotton wash or produce bag (or both?). One bag, two very honourable purposes! We send each order with a compostable thankyou postcard. This postcard is a way for us to have a direct contact with all you guys and say a huge thanks for supporting our small business. The postcards are made from 100% recycled (post-industrial waste) paper, inlaid with salad seeds, and hand-made in Sydney, Australia.
We choose home compostable satchels to send you your parcels, topped off with a compostable shipping label. (to what point is the bag compostable if the label on it isnt!)We use a Direct Thermal label printer to print your shipping details on the labels, which means there is no ink cartridge to worry about either! #zerowasteprinting
The final step of the process is offsetting the emissions created by sending your parcel to you. carbon neutral! woopee!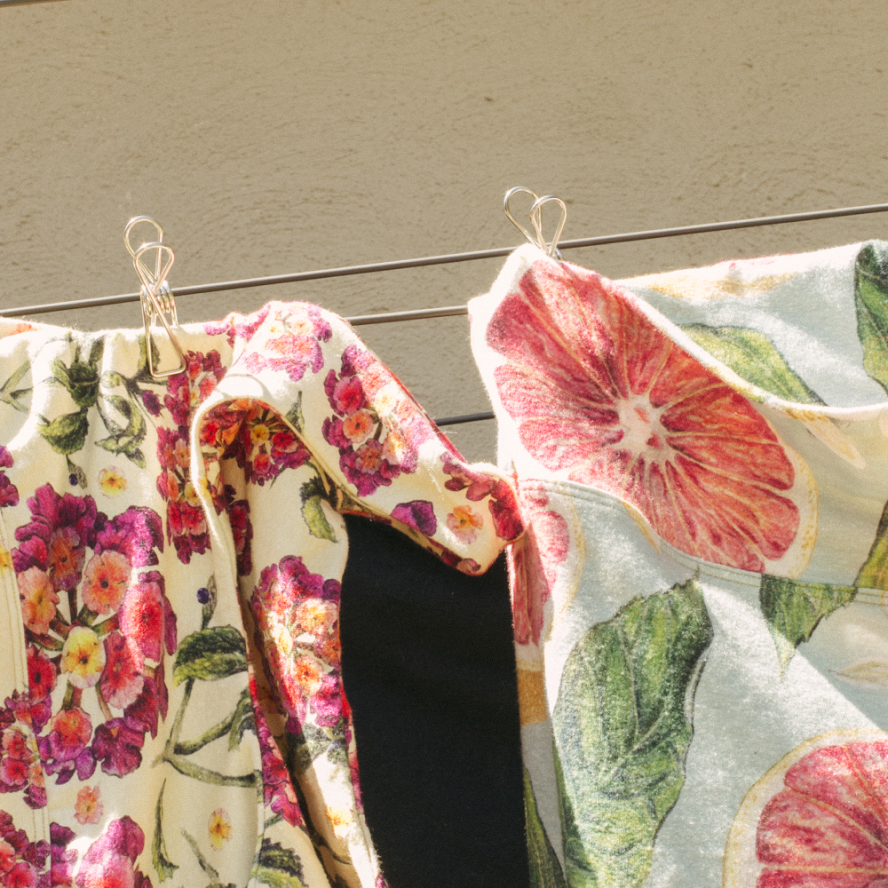 Circularity
Jump onto our recycling page to learn more about how to responsibly repurpose your Solomon Street clothing.
Recycling Program
If there is something you would like more information about or want to share any thoughts around how we can be more ethical or sustainable as a company, we'd love to hear from you!